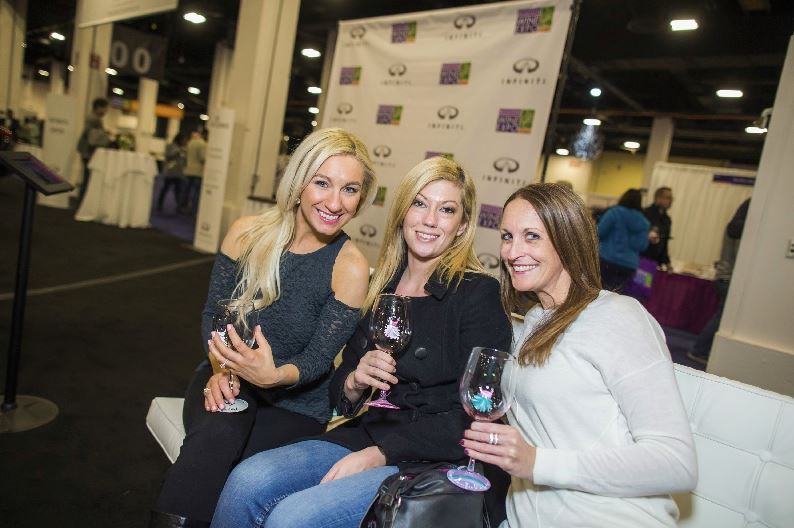 Looking for a midwinter wine getaway? Well, you don't have to book a flight to Tuscany or Napa Valley when you can spend a weekend at the 2017 Boston Wine Expo, held at the gorgeous Seaport Hotel & World Trade Center.
The two-day event (Feb. 18-19) is rapidly approaching, so now is the time to purchase tickets. Go to www.wine-expos.com for all the information you need to plan a day trip to the Expo or for a deluxe weekend pass.
Wine lovers will appreciate the options.
A daily pass to the Grand Tasting ballroom, featuring more than 250 food and wine sampling exhibits, is $110 on Saturday and $100 on Sunday.
For $160, you can get a VIP pass. It covers the Grand Tasting room and access to a cozy lounge where you can sample extra food and wine without the crush of a big crowd.
Then there's the top-of-the-line Vintner's Reserve Lounge ($210) which grants access to the Grand Tasting room, VIP Lounge, celebrity chef demonstrations and a private two-hour tasting period of the Expo's finest wines (bottles costing $75 or more).
It's a fabulous day for wine novices and experts alike.
Vendors are there to celebrate their products and tell you all about them. It's a good learning experience. Restaurateurs and their chefs do the same. If you want to explore new dining trends in the Greater Boston scene, here's your chance to see and sample the very best.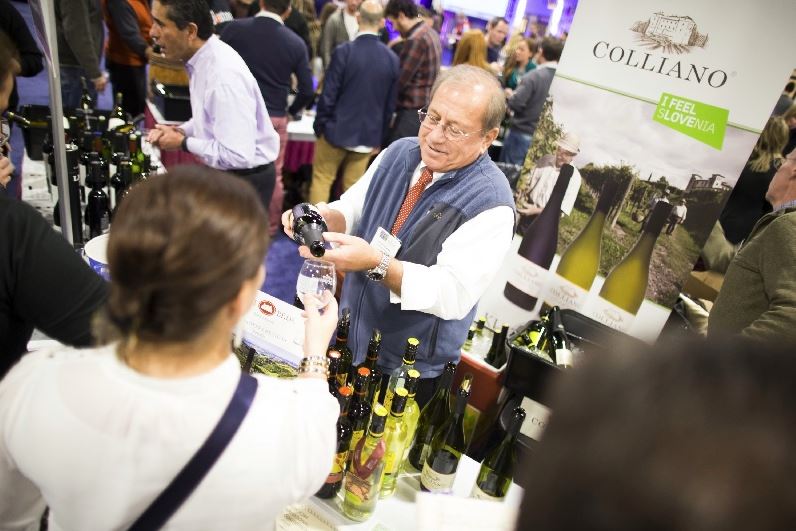 The Grand Tasting Ballroom features wines from all over the world. What better way to get ready for spring and summer than to taste Tuscany's top Brunellos, France's Chateauneuf-du-Pape, South Africa's Chenin Blanc, Spain's Rioja, Germany's Rieslings, and America's Cabernet Sauvignons and Chardonnays? And if you do your homework (the vendors list is on the Expo website) you can tailor the experience to seek out wineries producing the highest quality and top-rated wines, thus getting a taste of each without paying $100 a bottle.
I always look forward to attending a seminar or two where I can learn from the pros. Two of the more than two dozen being offered have caught my eye: "Amarone and Beyond" hosted by Giovanni Bertani, the chief strategist of Tenuta Santa Maria alla Pieve in Verona; and "Merroir & Terroir Pairing with Island Creek Oysters and Cape Classics" in which we'll taste oysters with white wine. Exquisite! (A full seminar listing and costs can be found on the Expo website.)
There's always plenty to do at the Boston Wine Expo, which has become as much a social event as a viticultural experience. Give it a try and enjoy.
Below are some of the producers exhibiting wines at the Boston Wine Expo:
1. Banfi Vintners, Italy
2. Bully Hill Vineyards, Finger Lakes
3. Duckhorn Wine Co., California
4. Cantine Amastuola, Italy
5. Champagne Charles Heidsieck, France
6. Esporåo, Spain
7. Gloria Ferrer Vineyards, California
8. King Estate winery, Oregon
9. Languedoc Wines, France
10. Michael Mondavi Family Estate, California
11. Opici Vineyards
12. Pine Ridge Vineyards, California
13. Ste. Michelle Wine Estates, Washington
14. Treana, California
15. Truchard Vineyards, California