, The Wine No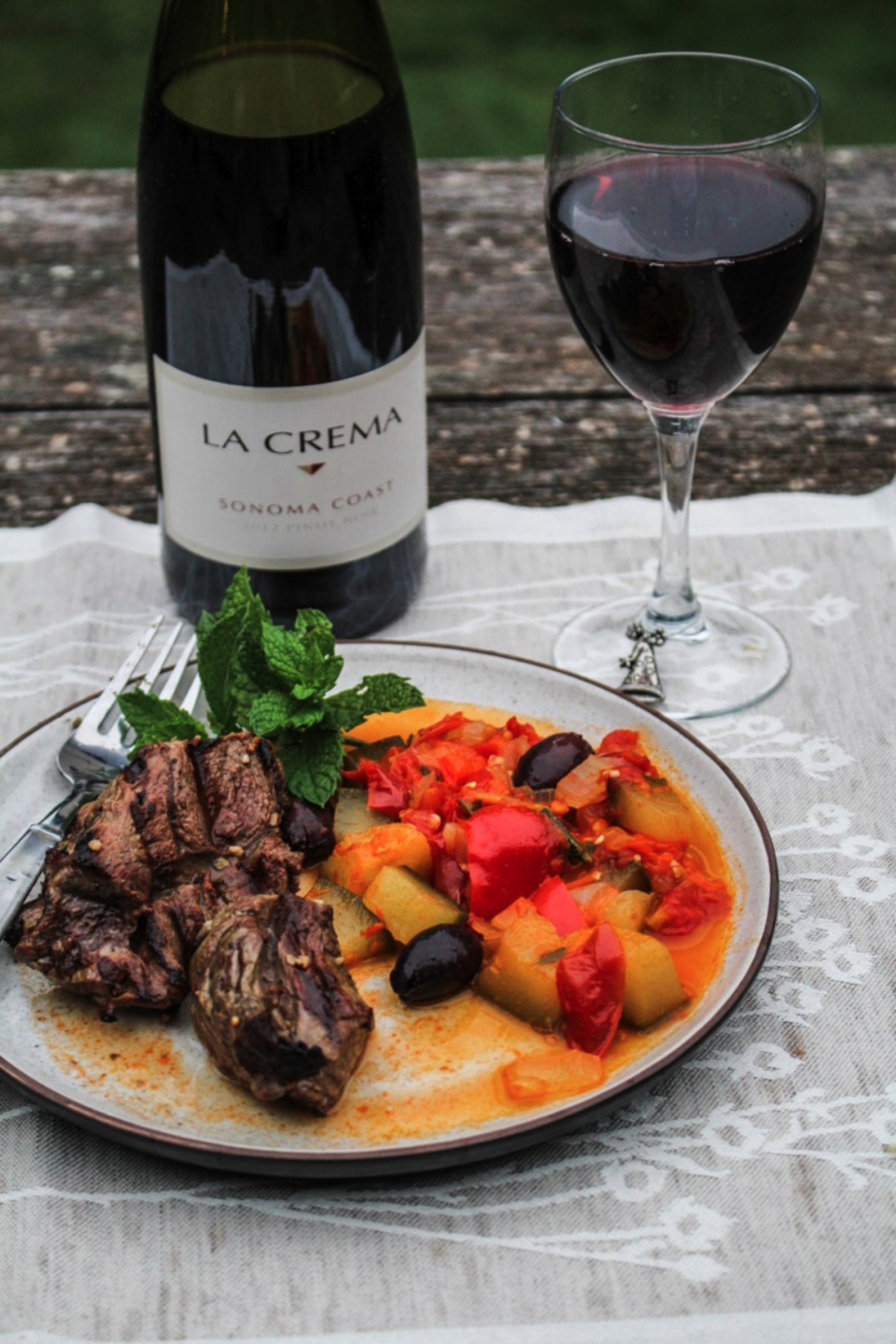 vice
I am mixing wines from the Old World with the New World on Easter.
Two bottles of Zinfandel will be gracing sister Angela's table (The Wine Goddess, my wife Mary Lee, has a well-deserved day off from preparing the feast, although she will be baking her famous Limoncello lemon squares for dessert) — one from California and the other from Italy. (Recent DNA analysis has shown that Zinfandel and Primitivo are genetically identical.)
Angela is my oldest of two older sisters (Pamela is the other), and she's taken over all capo di famiglia (head of family) duties since mom passed away two years ago. She's also a very, very accomplished cook — in the true, simple and flavorful Neapolitan style established by our madre, Dorothea.
Angela tells me she'll be baking a ham, with a pineapple glaze sauce, and adding a side dish of lasagna stuffed with ricotta cheese and Italian sausage. This is the Italian-American influence on Easter — two meals in one.
This is how Mom and Dad did it for 65 years of their wonderful marriage, and this is how it will be until … well, you get the drift.
That said, I will also be adding a wonderful Italian Zinfandel, which is called Primitivo di Manduria, which is its home base in southern Puglia.
Happy Easter and Passover, my friends, whatever you serve and drink!
The selections are:
Feudo Croce Primitivo di Manduria LXXIV 2010, $18.99: I am down to my last two bottles of the six-pack, and this vintage is completely sold out. It was a glorious year in Puglia, a warm climate province that forms the "heel" of southern Italy. Primitivo grows in iron-rich reddish clay and limestone soils, where it picks up intense ripe aromas of prune, blackberry and cherry liqueur along with spice and tobacco notes. The finish is dry. This age-worthy, deep ruby-colored wine is drinking smooth as silk right now.
Seghesio Pagani Zinfandel, $29.99: This is a "Wine Club"-only wine that is now available at the New Hampshire Wine Store Outlets through a special consignment. It comes from this family-run winery's ranch vineyard in sunny Sonoma County where it ripens to perfection. The vines are old and low-yielding. They produce wines of great structure, depth and quality. The tastes are savory, packed with blackberry, vanilla cherry and baking spices. It's fruitier on the palate than the Italian version and just as velvety-smooth. If you were to buy this from Seghesio, it would cost $48. It's a steal across the border.