When the Bousquet family sold its vineyards in the picturesque town of Carcassone in southern France to relocate on uncultivated virgin land high in Argentina's Andes Mountains foothills, an observer touring the new site asked, "Are you buying a beach? No one's even grown potatoes here." Anne Bousquet's story is charming and true. "The soil was sandy and there was nothing on it. 'Pa Pa,' we said to our father, 'are you sure about this?'"
That was in 1997, when Domaine Bousquet broke ground on 400 acres in the Tupungato zone of the Uco Valley in Mendoza, at an elevation of 4,000 feet. The land was dirt cheap, selling for $1,000 an acre in Gualtallary village. Nearby land in Lujan de Cuyo was selling for $25,000 an acre.
Today, to look at the splendid photos of the snow-capped Andes Mountains in the background, Domaine Bousquet's operations represent a pioneering miracle of family determination, wine-making passion and love for the land and people of this fascinating area.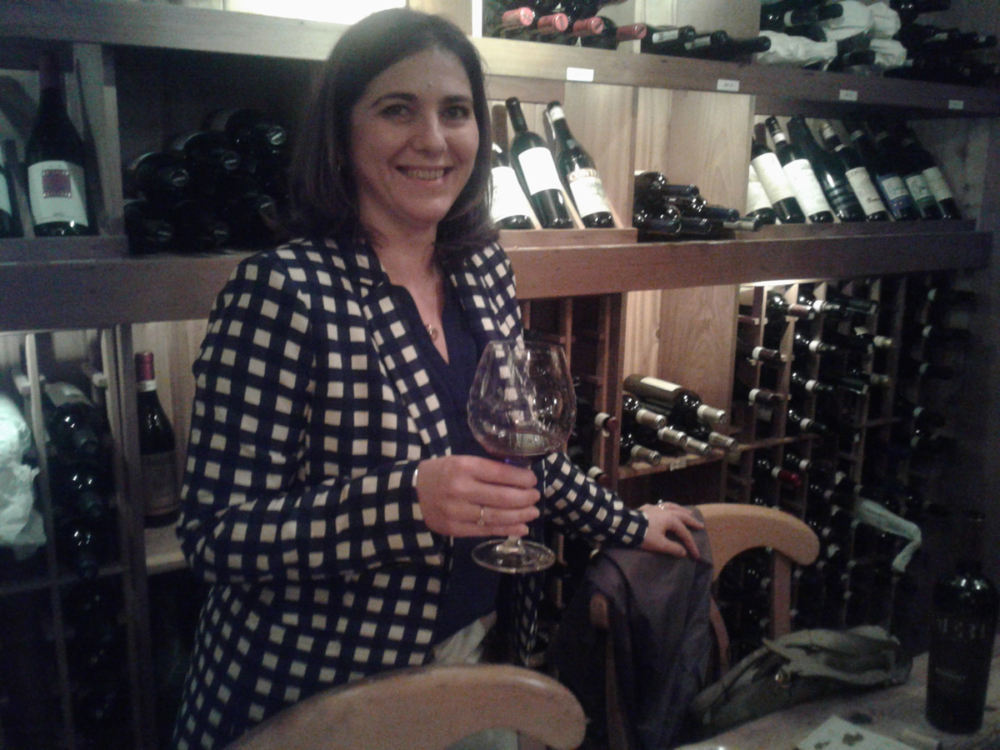 Needless to say, vineyard land in Gualtallary's "cru zone" now sells for $50,000 an acre, particularly for growing Argentina's signature Malbec varietal.
As Anne tells it, the intent was always to respect the terroir and to develop a "new family" business of local workers.
"Our winemakers and employees all come from Tupungato. Some live in housing right on the grounds," Anne said of the winery's 110 full-time workers. "It was important that we share this experience together. We're also committed to protecting the environment. We don't use any pesticides in the vineyards or chemicals in production. This is our value."
Domaine Bousquet is Argentina's only 100 percent certified organic winery, according to Anne, who co-manages Domaine Bousquet with her husband Labid Al Ameri.
Anne, 45, received a degree in economics from St. Cloud University where she met Labid, a financial trader. They both worked at Fidelity Investments in Boston for seven years before joining Bousquet's dad in Tupungato in 2005.
Domaine Bousquet planted Chardonnay and Malbec in 2000 and produced its first vintage in 2005 under local winemaker Lenny Martinez. Success brought expansion, a second winemaker in Emilio Abraham, and now Domaine Bousquet's premium, reserve and sparkling wines are sold in 45 countries, including the United States.
"Our French background brings out the palate (in our wines) but Argentina brings out the terroir," said Anne. "Our wines have altitude. That beautiful, unspoiled terroir is captured in every bottle."
Recently, I sat down with Anne Bousquet and Kate Morgan-Corcoran of Creative Palate Communications to sample wines at David Maione's La Campania restaurant in Waltham. Overall, Domaine Bousquet is an impressive operation. I found the wines to be consistently balanced and full of pure fruit expressions.
The wines below carry the suggested retail price, but you'll find them on sale in New Hampshire.
Premium Chardonnay 2017, $12.99: Mendoza's consistently hot weather and little rainfall (8 inches a year) ripens the fruit to full potential, and this is fresh, vibrant and dry. It's got an authentic feel of Andes Mountain clean air.
Premium Malbec 2015, $12.99: The name "Mal" (bad) and "bec" (mouth) takes its native roots from Cahors, France, but there's nothing to justify the original definition in this delicious, dark purple, sumptuous wine. The quality and taste are impressive. This Malbec is entry level in price only.
Reserve Malbec 2015, $17.99: Here's where Domaine Bousquet separates itself from the pack. The Malbec reserve is infused with 5 percent each of Cabernet Sauvignon, Merlot and Syrah — all estate grown. The jammy fruit is beautiful and emerges with secondary and tertiary flavors of figs, mushrooms, prunes and berries. Aged in old and new French oak, the Malbec delivers silky tannins and a savory, lingering finish. It's a steal at only $5 more than the premium version.
Gaia Red Blend 2013, $19.99: A tribute to the land ("Gaia" means earth), there are many magical moments in this Malbec-Syrah blend that finishes off with a 5 percent touch of Cabernet Sauvignon. To look into a glass of Gaia is to see the stunning color of Elizabeth Taylor's famous violet eyes. OK, I'm a romantic, and here's a mood-changing wine for any occasion. Luscious from the first sip, it just builds with pure black fruit and spicy flavors. Smooth tannins and balanced acidity make this a fine holiday or special-occasion selection with grilled meat dishes or roasts.
Ameri 2011, $34.99: Domaine Bousquet's iconic wine is very limited in production (1,000 cases) and only crafted in the best vintage years. There are just 32 cases in Massachusetts so far. However, the good news is that Ameri was produced again in 2014 — a stellar growing season — and will soon be arriving in the United States. Winebow is the distributor. Ameri is named in honor of Anne's husband, who grew up in Iraq and survived Saddam Hussein's brutal ethnic purges. It is a captivating Bordeaux-style blend (Malbec, Cabernet Sauvignon, Merlot, Syrah) that is uniquely Argentinian for its New World warmth and concentrated aromas and flavors. Only the best hand-selected grapes go into this bottling. It's aged in French oak for 16 months, and glides effortlessly across the palate. Balanced acidity and complexity are its forte. If you can get your hands on a bottle, you'll soar over the Andes in enjoyment.