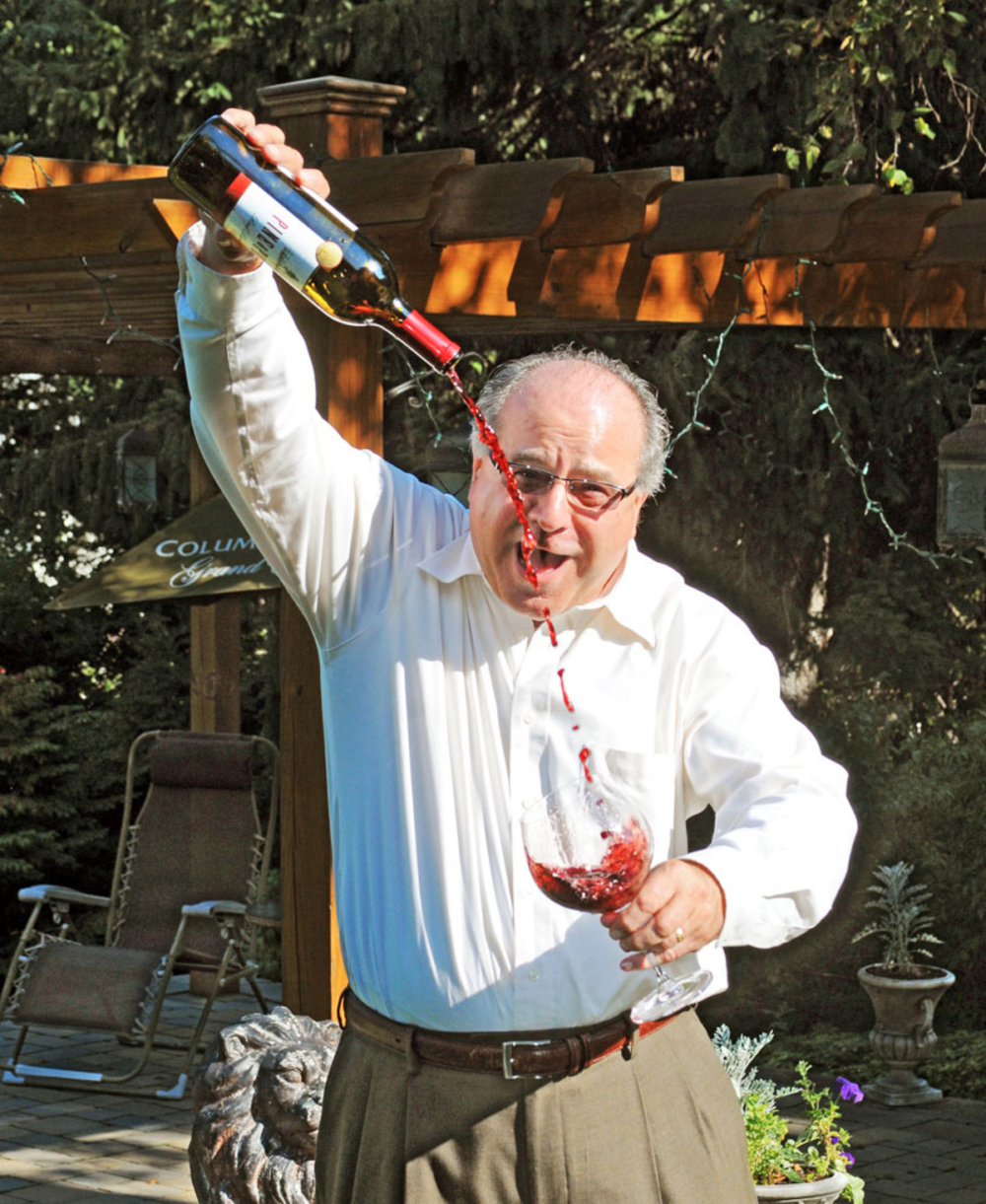 Can white wine be made from red grapes?
What is the difference between oaked and unoaked Chardonnay?
How do I know what grapes are used in a bottle of French Sancerre?
If you want to learn the answers to these questions, and step up your wine-tasting skills, I'll be teaching two fun courses in April in Middlesex Community College's Adult Continuing Education program.
These aren't just your regular — ahem — wine classes. The Wine Novice wanted elegance and comfort for his select students, and Middlesex officials have obliged with a most wonderful setting — the stylish Nesmith House on Andover Street in Lowell. Yes, white tablecloths, please, and bright, glimmering wine glasses.
There are two separate two-hour classes on white and red wines, respectively, each presented one week apart. Class begins at 7 p.m. You can take one class or both. The registration fee is $75 per class.
What a thoughtful Valentine's Day gift for young and old (wine) lovers!
Now here's why you have to act fast. Space is limited to 20 students per night.
To register, go to www.middlesex.mass.edu/careertraining, and pop in my name (CAMPANINI) in the search button. A program description — White Wine Tasting and/or Red Wine Tasting — will appear with course code. You can register online or call the college at 800-818-3434.
So here's a brief summary of what we'll be sharing.
On Thursday, April 5, we'll immerse ourselves in the world of Noble White Wines — Chardonnay, Riesling, Sauvignon Blanc — and learn their characteristics and how unique terroirs influence aromatics and taste. We'll taste six beautiful wines, exquisitely paired with soft cheeses and condiments, and gain simple yet valuable insights into a appreciation of what's in the glass. The goal here is to build sensory awareness and confidence in your ability to see, swirl, smell, sip and savor the wine.
By the end of the class, I believe students will detect the difference between a dry Washington State Riesling and a semi-sweet New York State Riesling or German Mosel.
I'll also be touching on how to read a wine label from Italy and France — one of the most mysterious and intimidating experiences for wine novices. U.S. producers stamp the varietal on the bottle, but it's the exception and not the rule for these foreign wine superpowers.
Naturally, I'll be throwing in a few surprises, like wine trivia with prizes, and a special wine or two from my private cellar. Students will also receive multiple handouts to better understand these glorious white wines and where the best bargains are to be found.
There's a lot of ground to be covered in two hours, so we'll be focusing on pleasure — not perfection. As the Italians say, "piano, piano" (easy, easy).
On Thursday, April 12, we'll be turning our attention to the bold and beautiful world of Noble Red Wines — Pinot Noir, Merlot, Syrah, Cabernet Sauvignon. We'll be going through the same drill, although our field of exploration will be slightly expanded as to the wines we taste. (How can I not include a nice Italian Super Tuscan or rich French Burgundy?)
If you want to double your fun — and truly enjoy the educational value — take both courses. I guarantee you'll have a richer appreciation for wine and a great start on the summer sipping season. Salud!